Thank you for making the Scientists Rally a success. Please see some images of the event in the slideshow below: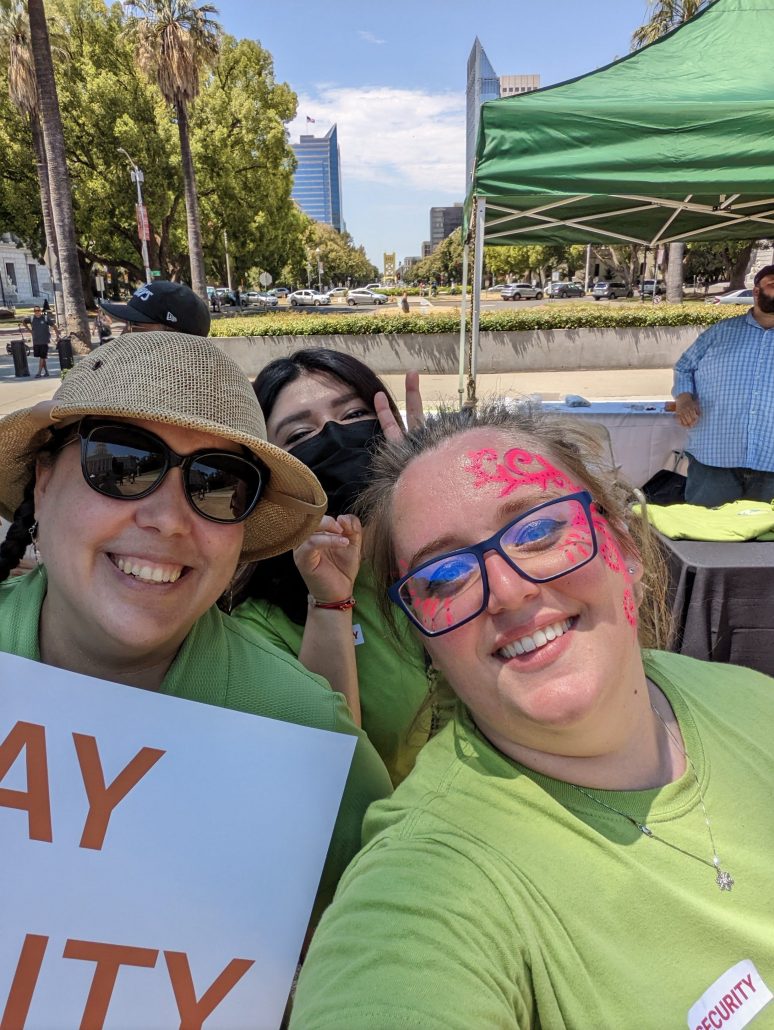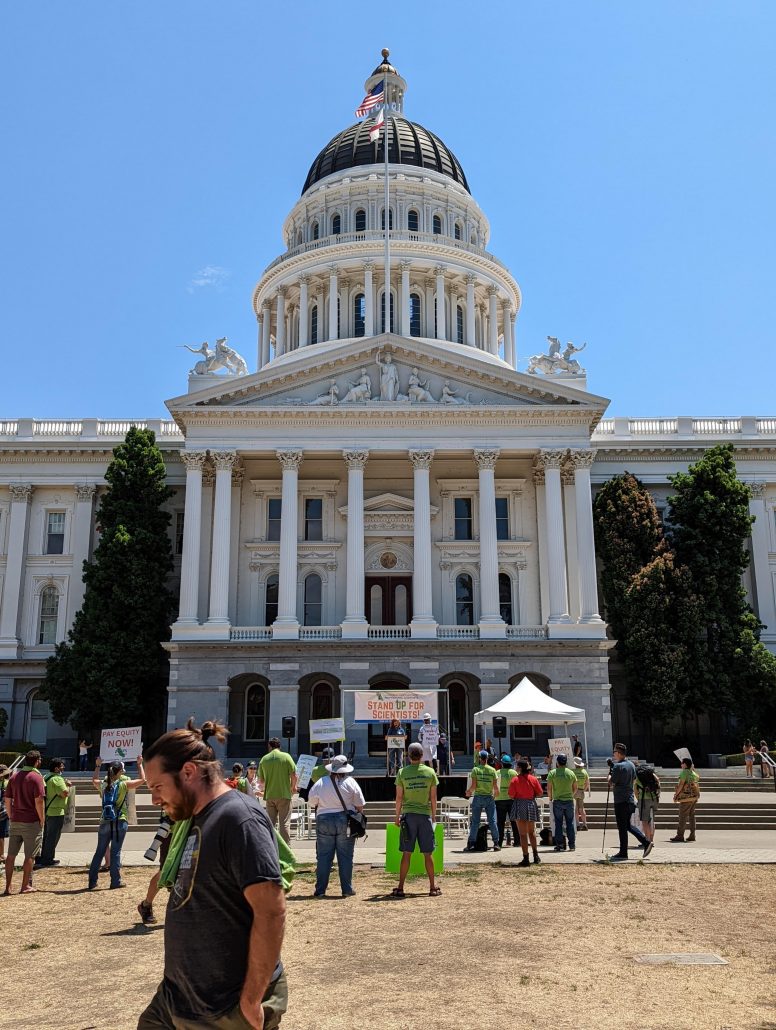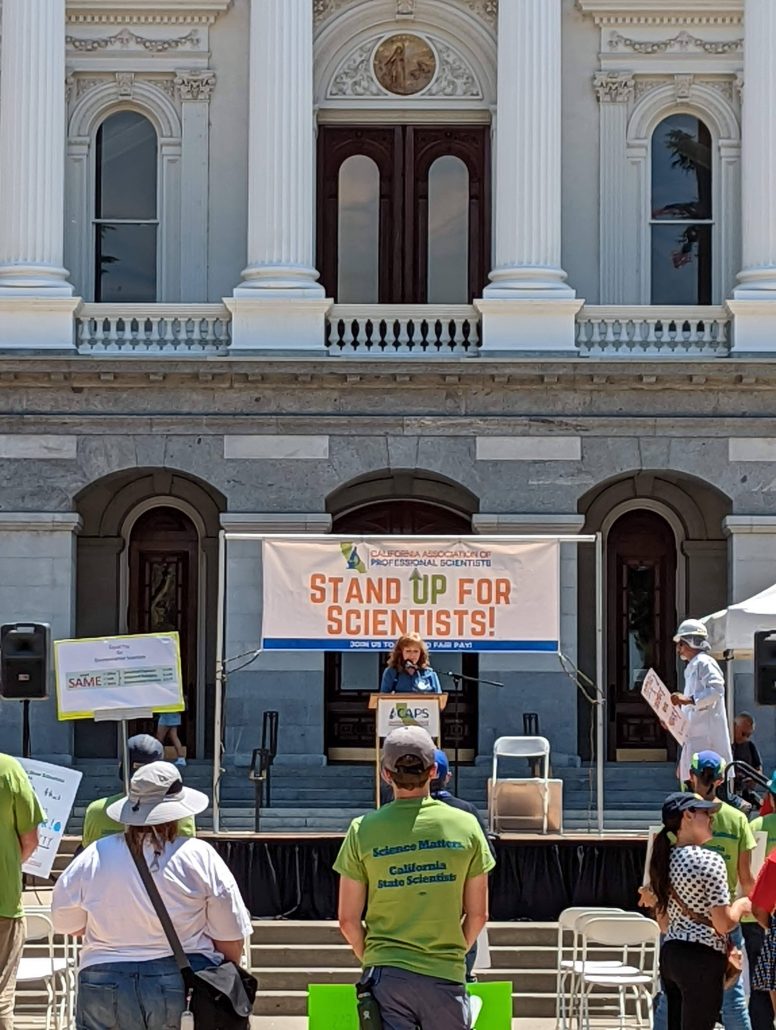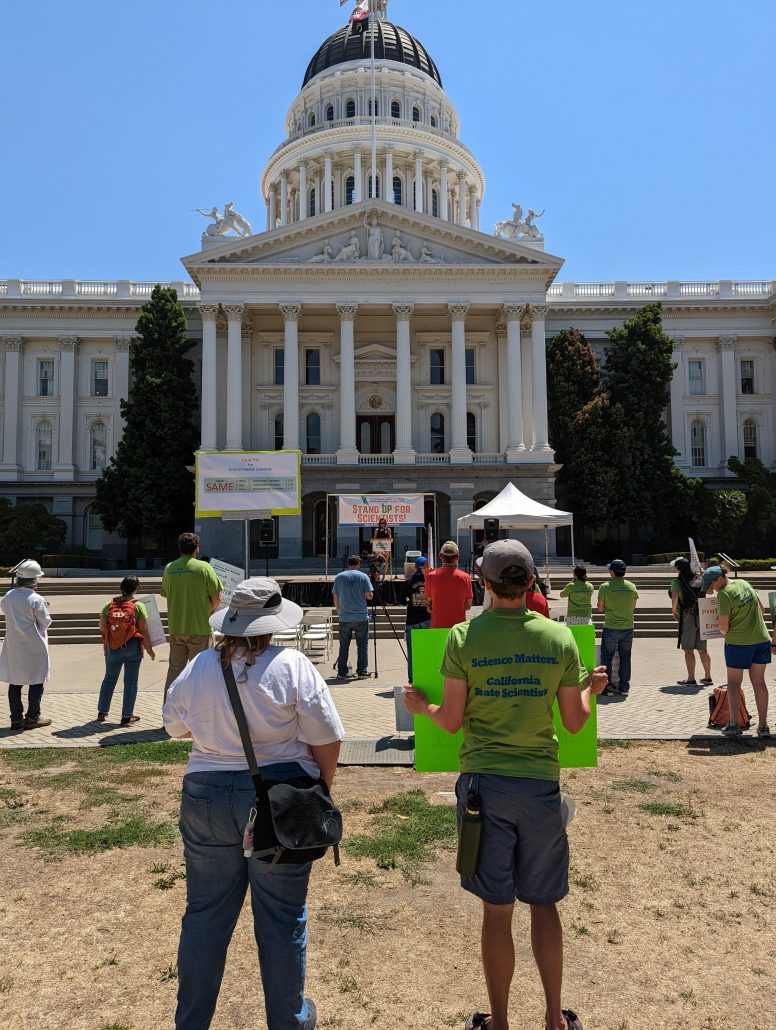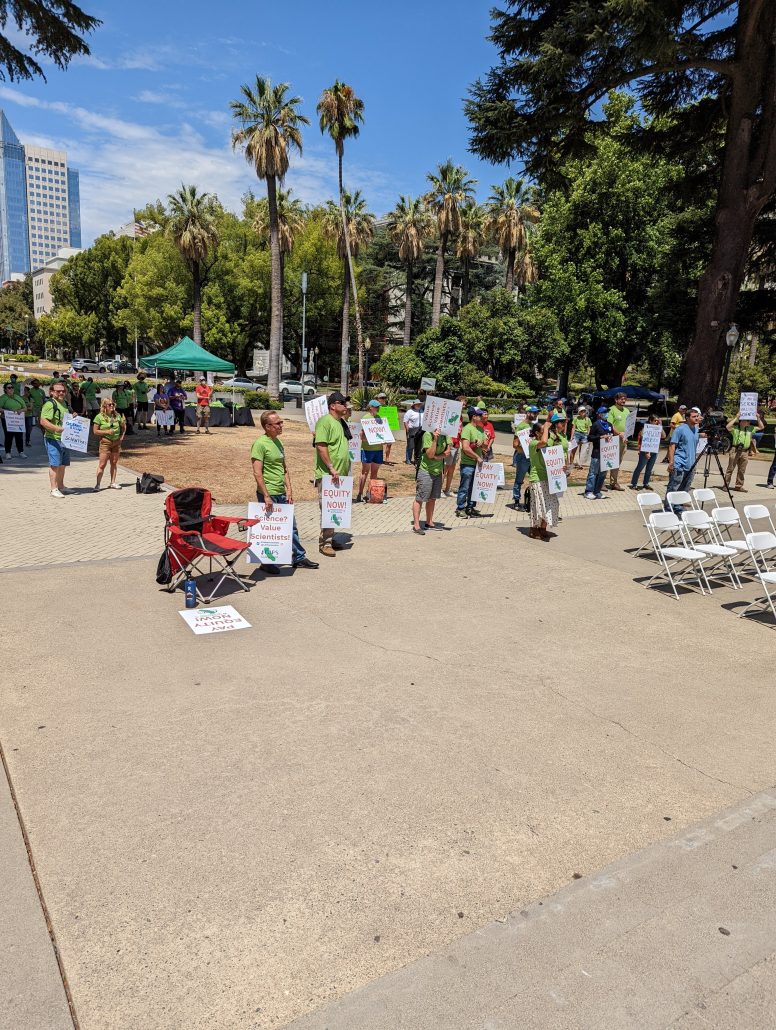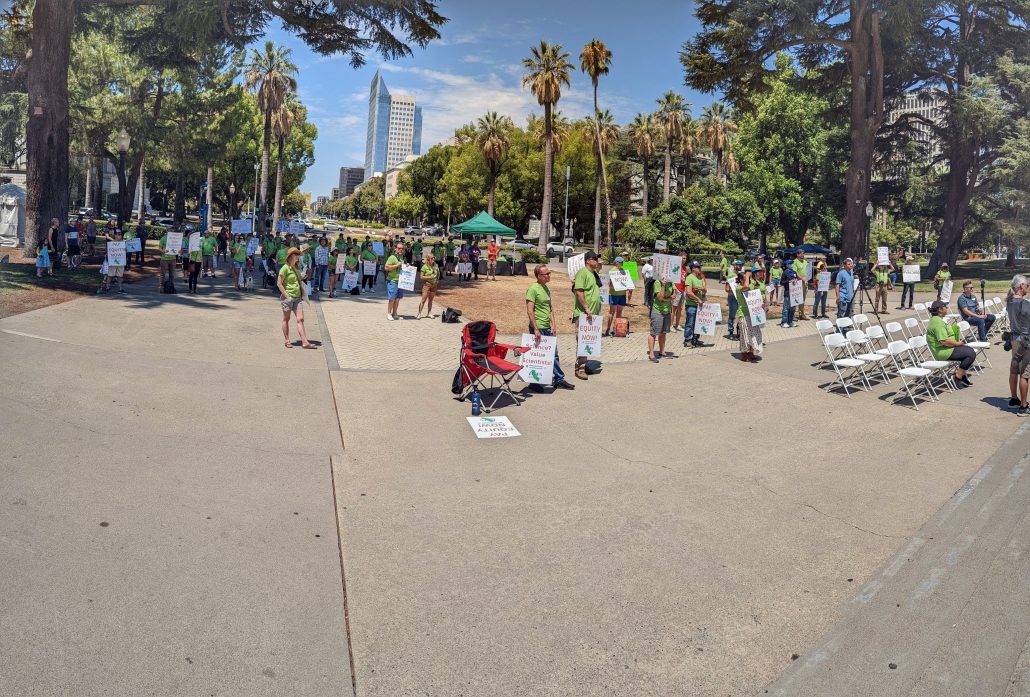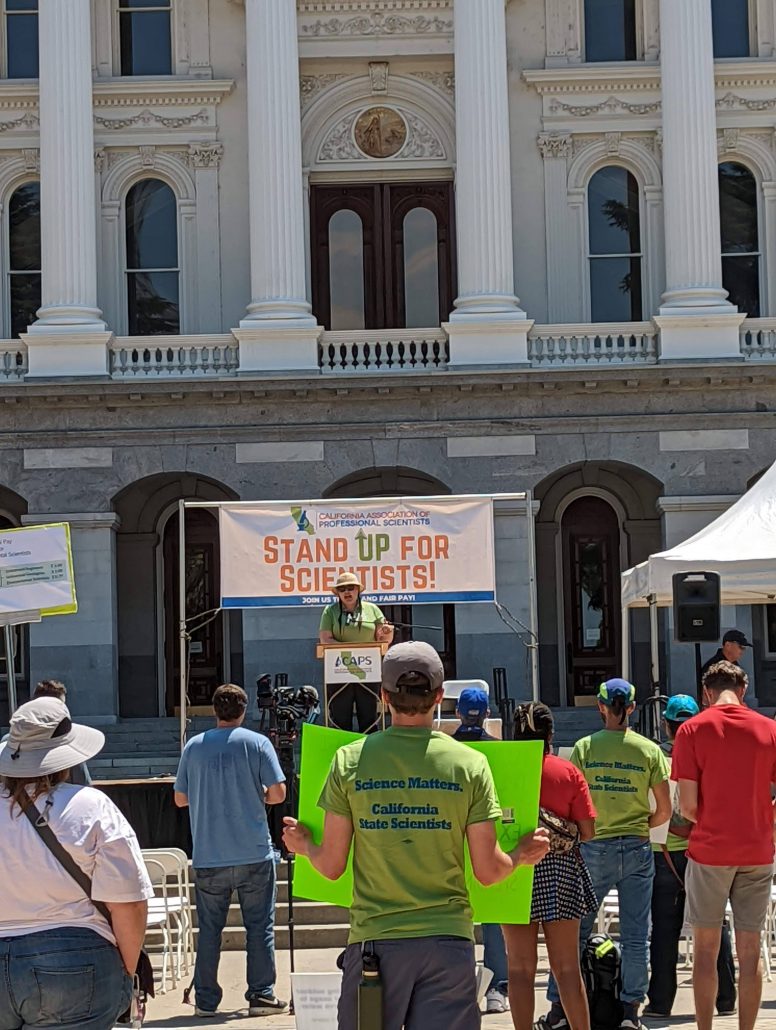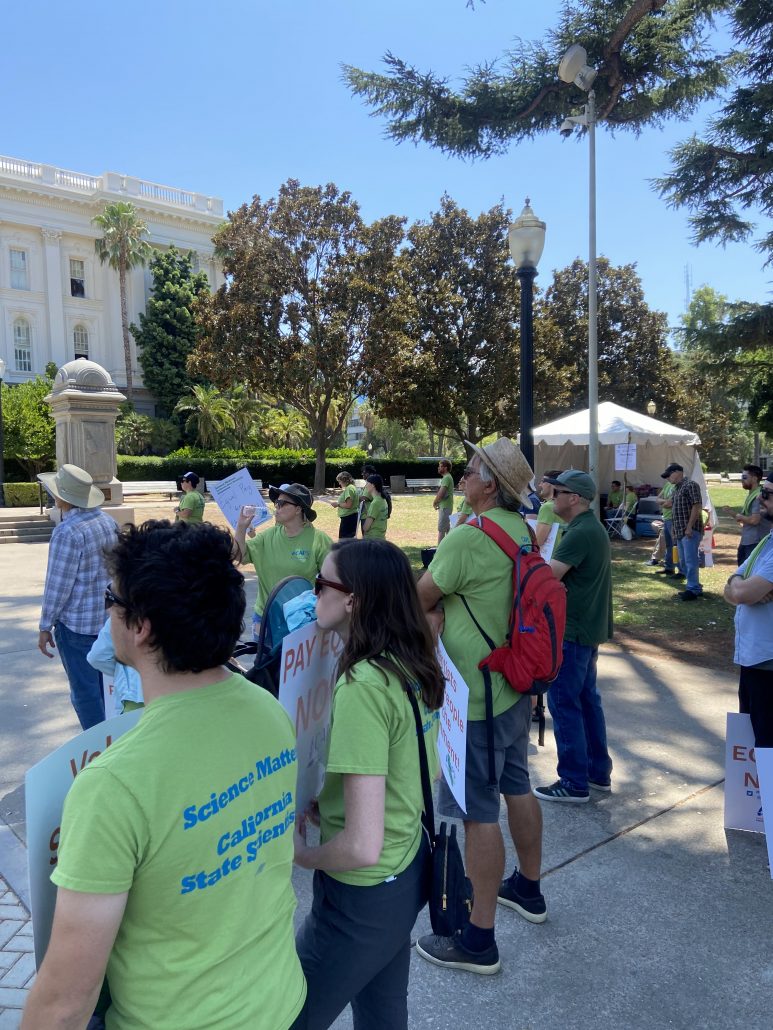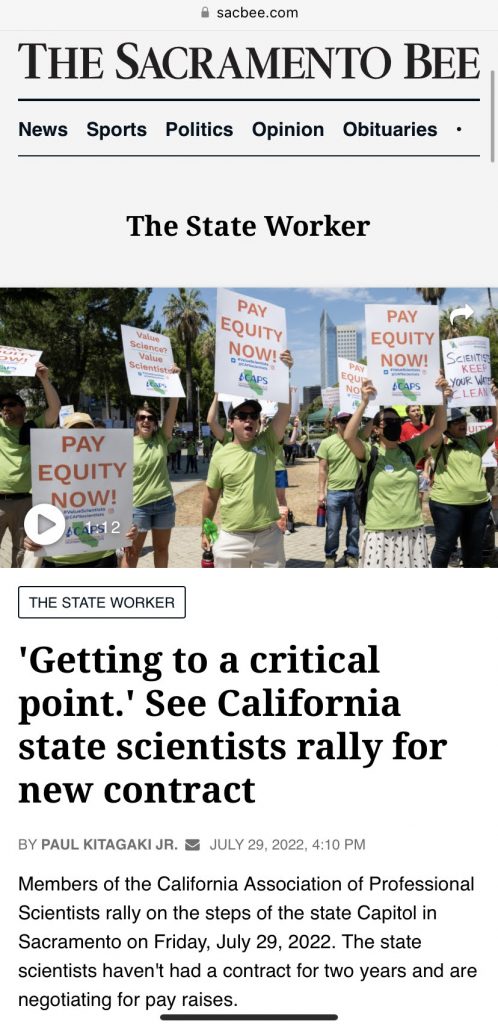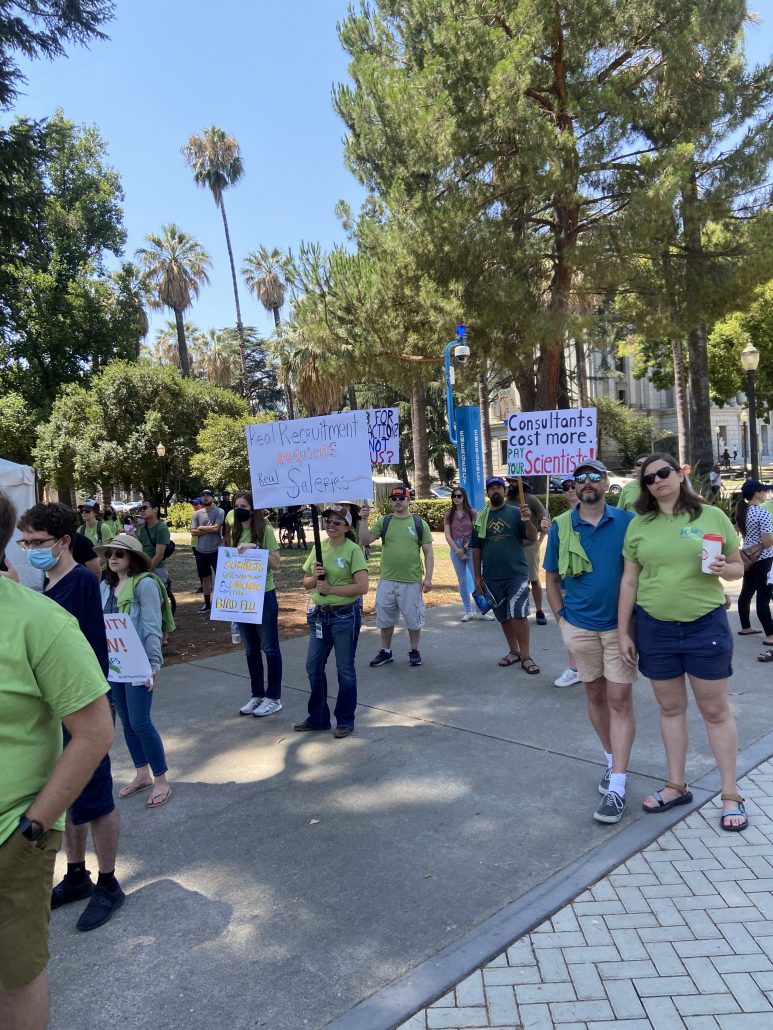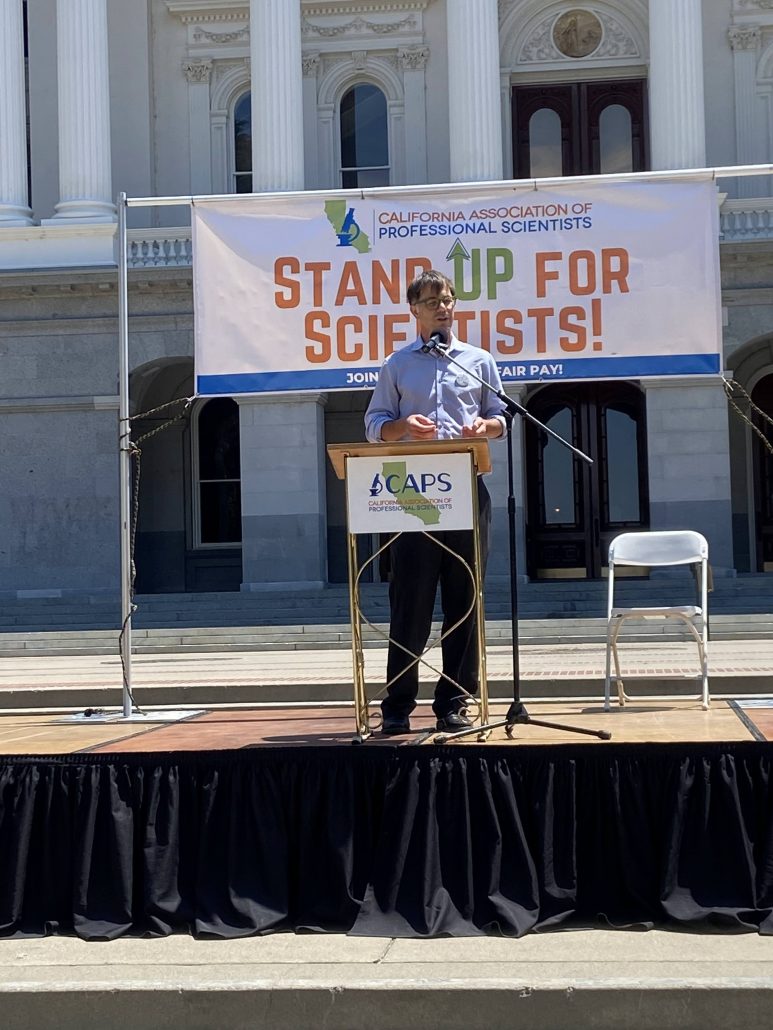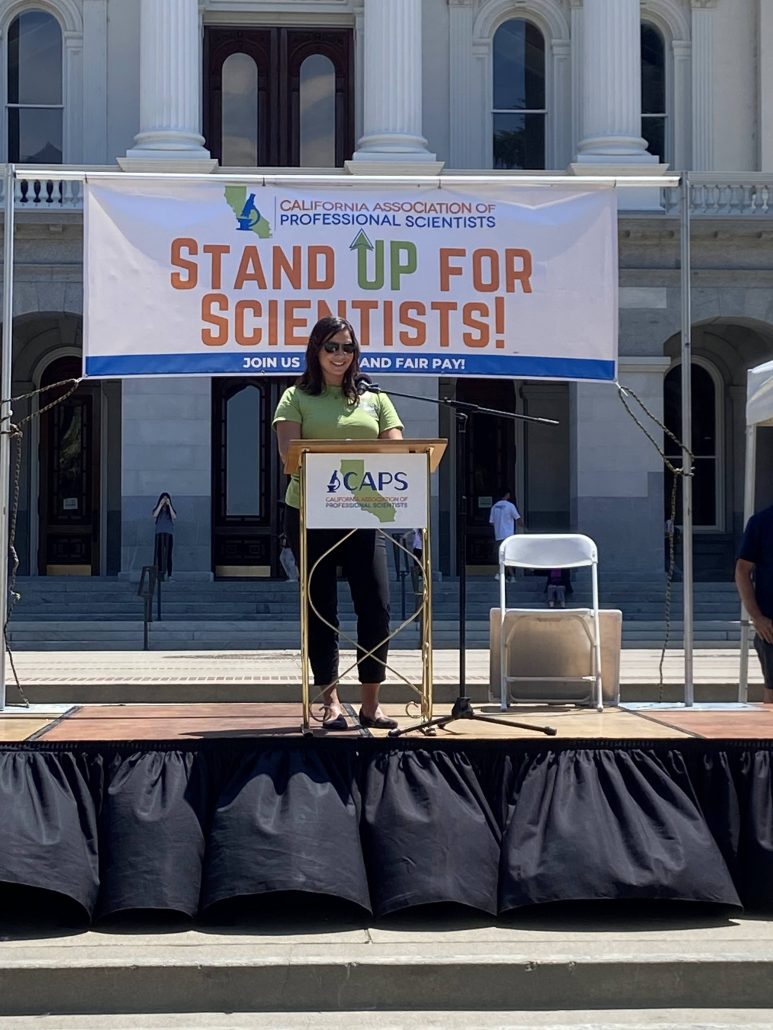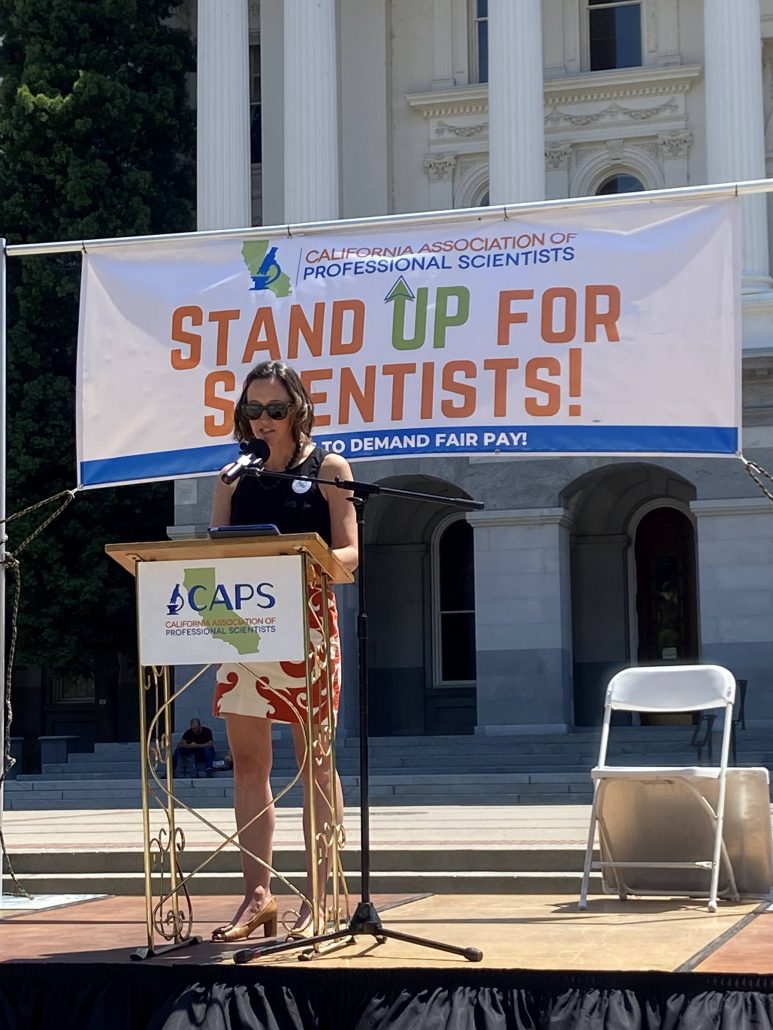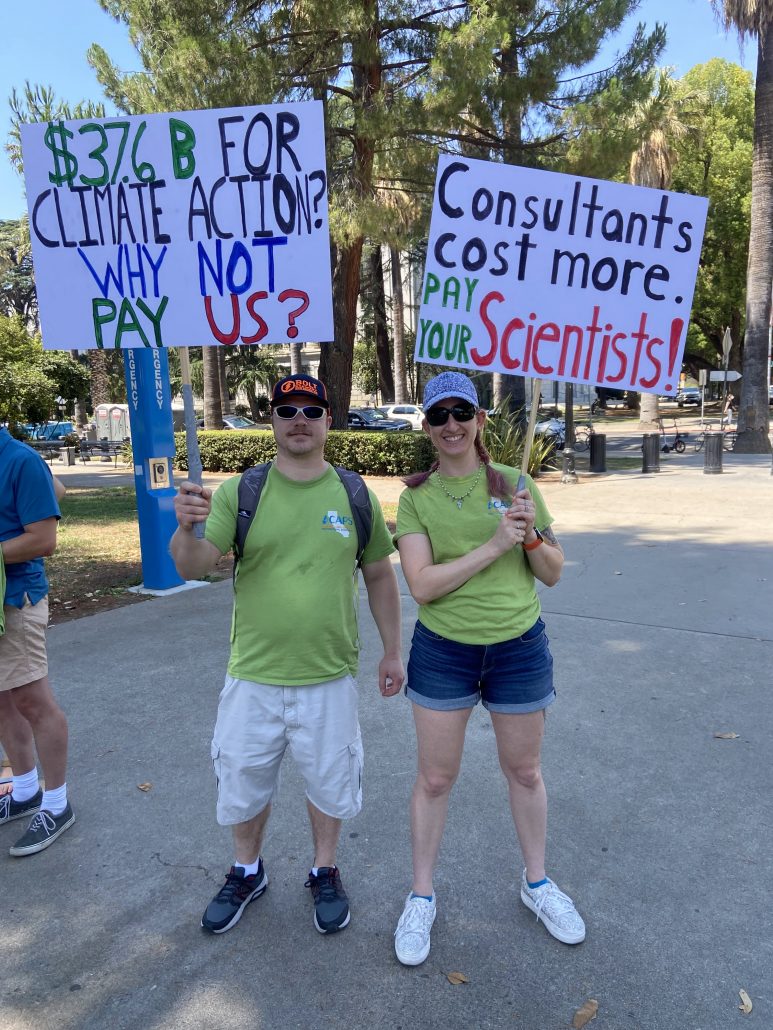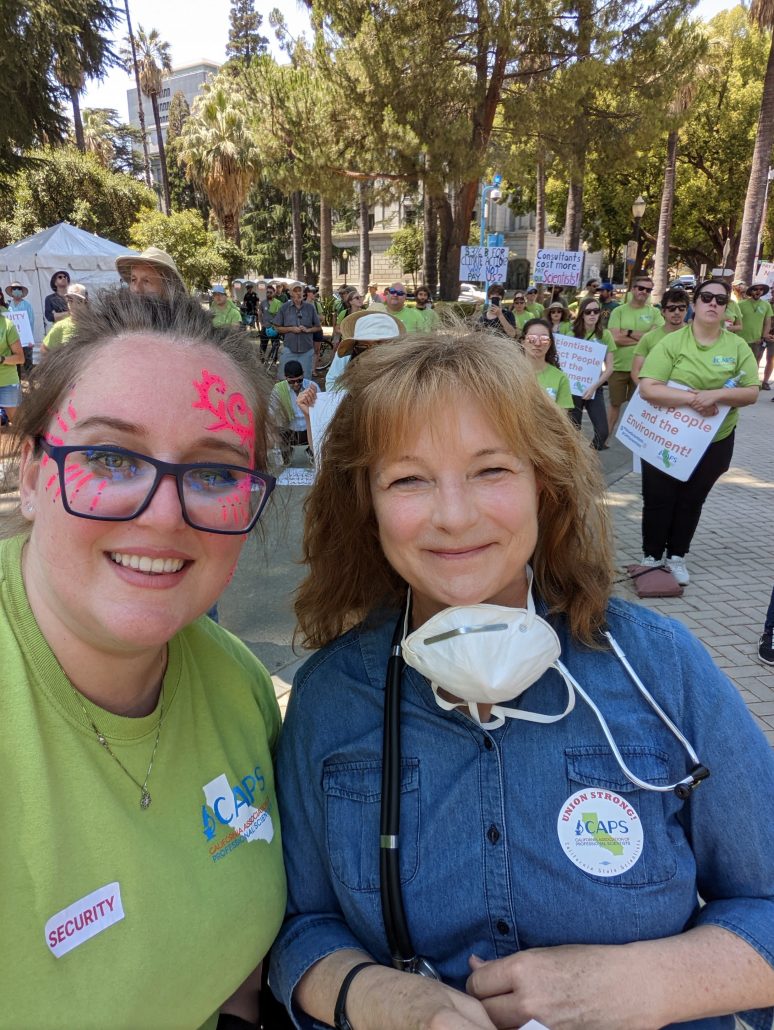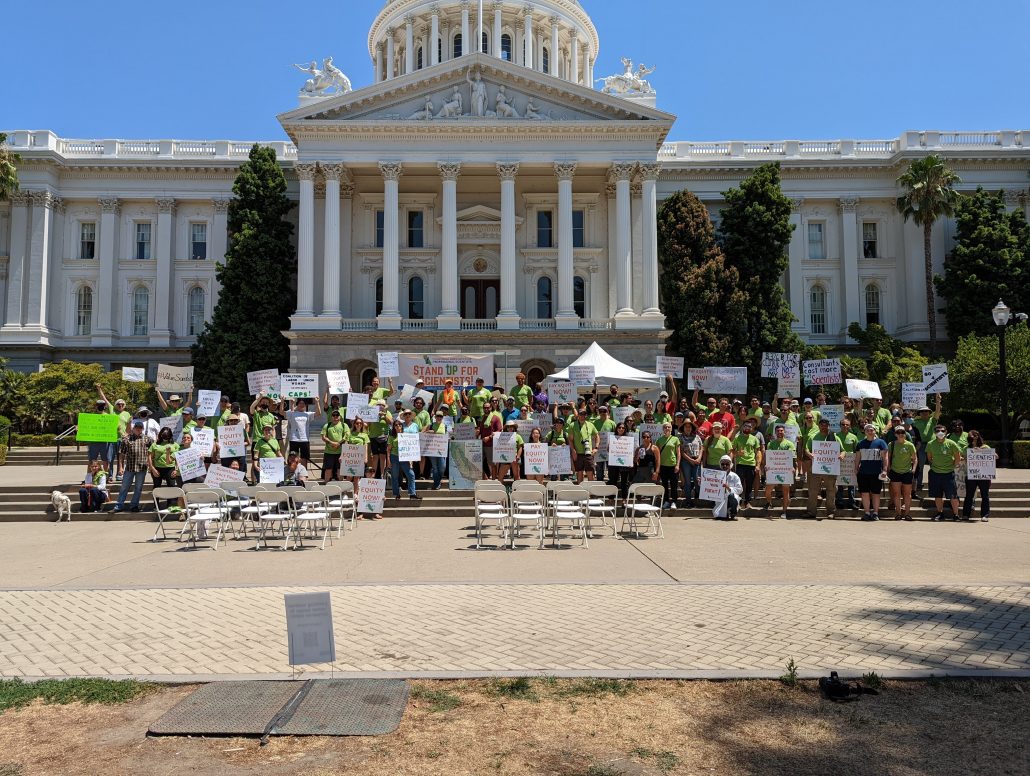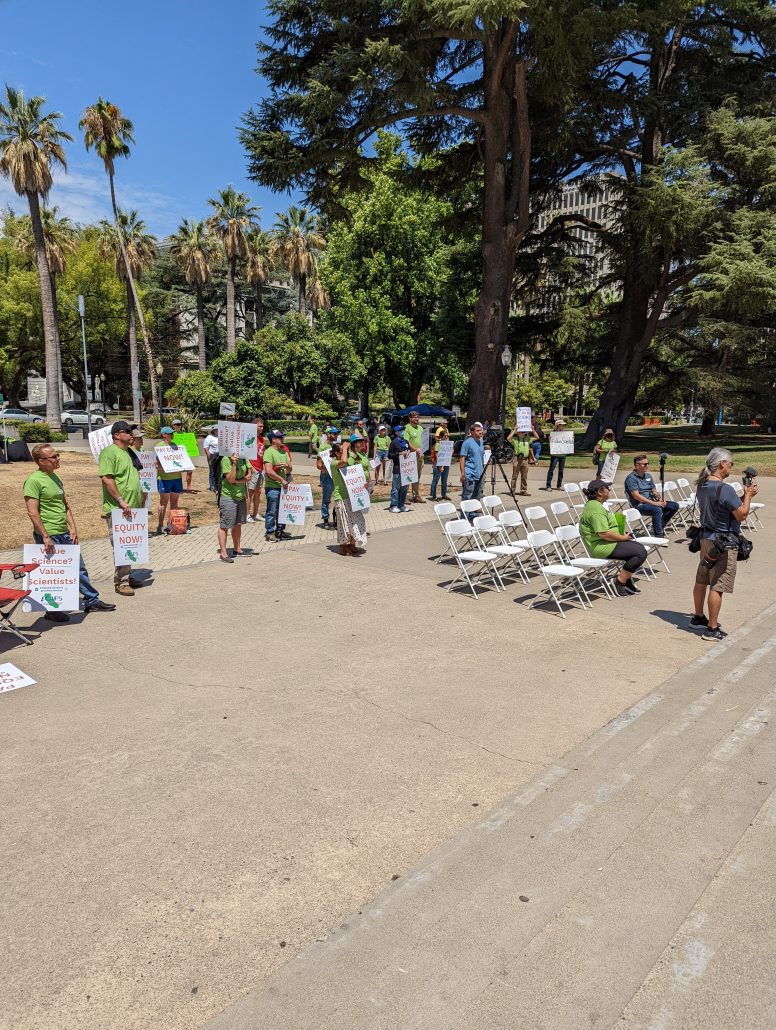 And a special thank you to our speakers:
President Margarita Gordus – CAPS
Corey Ridings – Ocean Conservancy
Dr. Daniel Gluesenkamp – California Institute of Biodiversity
Mia Roberts – CAPS Director At-Large
Dr. Rachel Fabian – CAPS Member
Esther Tracy – CAPS Member and Local Rep
Dr. Maureen Lee-Dutra – CAPS Member and Local Rep
Dr. Everardo Mendes – CAPS Member
Emily McDonald – Rancher
Jacqueline Tkac – CAPS District Il Director
Justin D. Garcia – CAPS Secretary
Quinn Cataldi – Grant Union High School Teacher
Jessy Fierro – CAPS Member and Local Rep
Dave Jones – Candidate for CA State Senate, District 8
The CAPS Member Action Committee hosted a Petition Delivery Event on Friday, May 6, 2022. The event consisted of members present marching to the offices of four agency secretaries (Jared Blumenfeld – CalEPA, Wade Crowfoot – CNRA, Mark Ghaly – CHHS, and Karen Ross – CDFA) and Governor Newsom to deliver larger-than-life petitions, signed by hundreds of CAPS members and the public, in support of equitable pay for State Scientists. The Committee thanks all those who attended and hopes even more will attend additional events in the future in support of our Bargaining Team's efforts.